May 20, 2022
7:30 PM
The Lyric, with Cash Bar
230 W Yellowstone Hwy, Casper WY 82601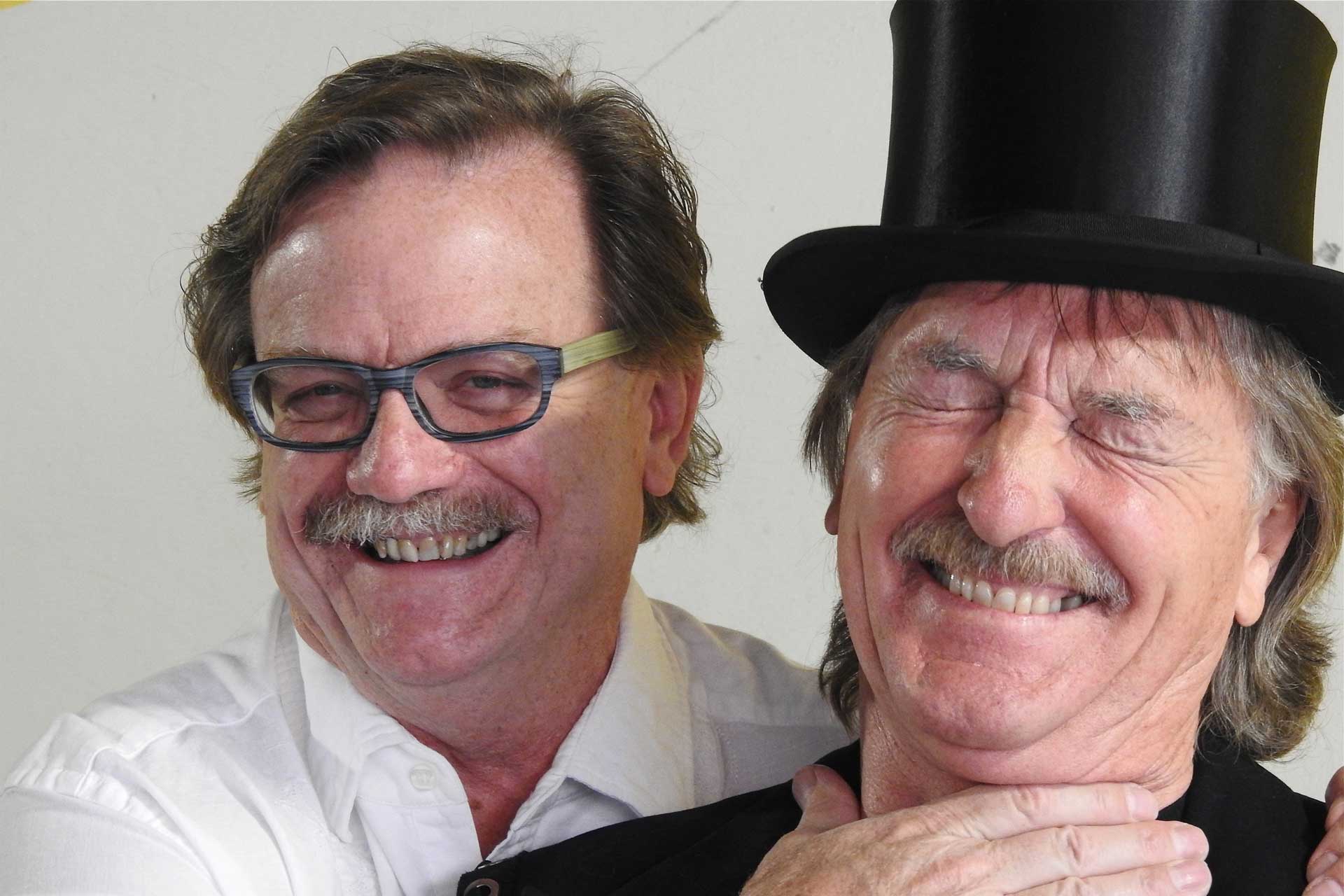 When singer-songwriter Cory McDaniel and harmonizing string bassist Dale Bohren perform for Artcore as the Tremors this season, they will have likely just returned from their 2022 tour of German music festival and home concerts.  A few years ago, after performing original and "Tremorized" versions of others' music around central Wyoming and Europe for more than 35 years, this duo sought to expand their personal horizons.
Cory continues to write and perform regularly with bass player Amy Gieske and variety of local blues musicians, including writing the musical score for "Unknown Ingenue," a movie by filmmaker Dennis Rollins about an actress born in Shoshoni.
Dale has been busy playing in live theater pit ensembles, a variety of symphony orchestras and working on solo string bass performance while playing occasional tango gigs with Steve Trinkle and Genie Burkett.
For the Tremors, an Artcore gig has never been just another gig. It is an opportunity to write and perform as special a show as possible for a special hometown audience. Given the Tremors' rich history of entertaining ideas and very special guests, we know they'll have fun and we bet the audience will too. Mark your calendar! Hope to see you there!