Feb 24, 2022 • 7:30 PM
The Glenn Miller Orchestra: Dance Edition
Feb 24, 2022
7:30 PM
Ramkota Hotel Ballroom
800 N Poplar St, Casper, WY 82601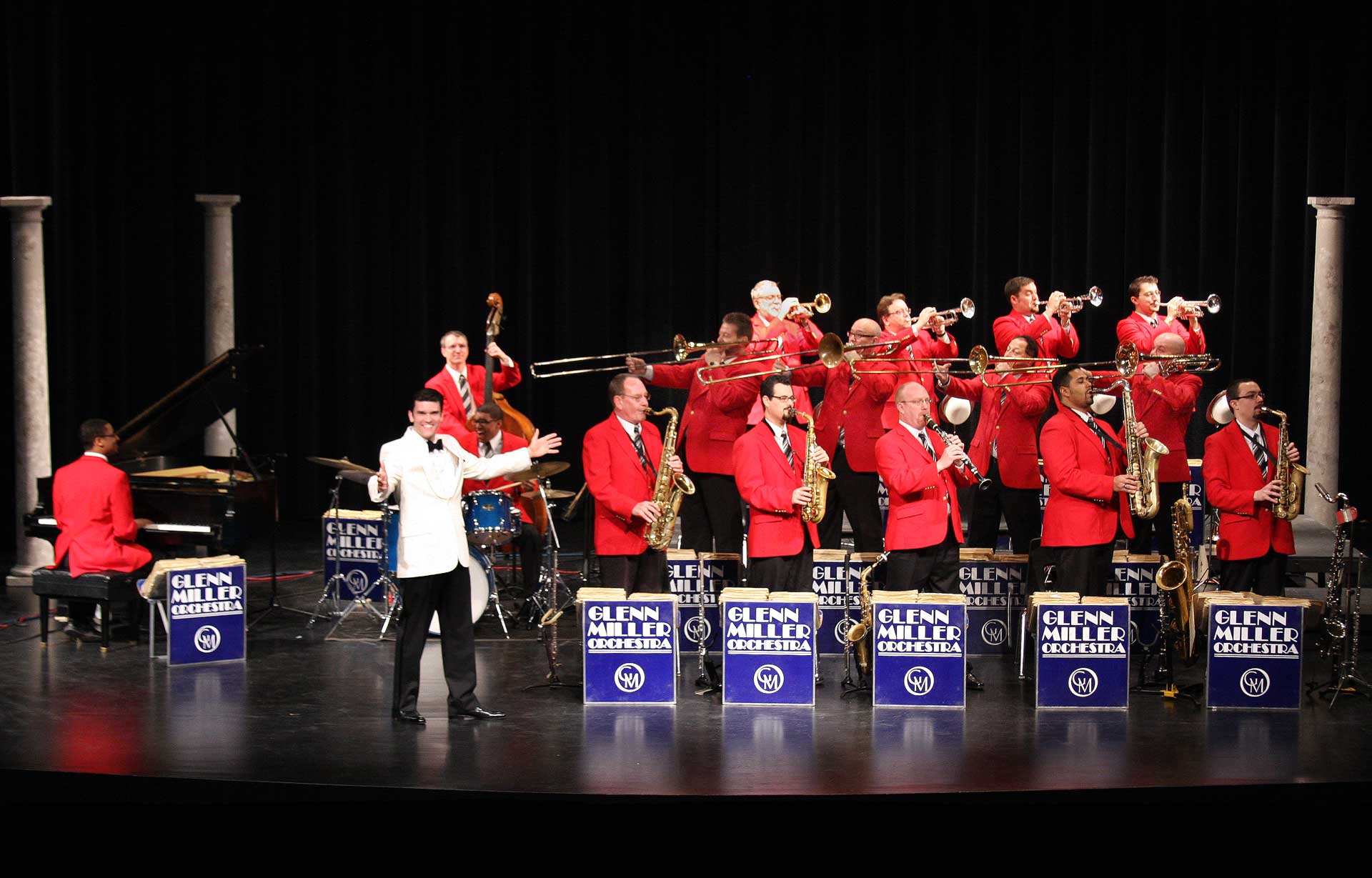 Glenn Miller and His Orchestra made a big impact right before and during World War II. It had more hit records in one year than anybody in the history of the recording industry. In fact, its recording of "Chattanooga Choo-Choo" earned the first Gold Record ever awarded to a performing artist. Back in the days of the big band era of the forties, any dance band "worth its salt" had a distinctive theme song. It was the musical signature with which they signed on and signed off at their engagements and radio broadcasts. The theme of Glenn Miller and His Orchestra was the beautiful "Moonlight Serenade," and it is still the signature tune of the Glenn Miller Orchestra today. Interestingly enough, Glenn Miller originally wrote the music of the song himself as an exercise for a course in arranging long before he organized his band, when he was a trombonist and arranger with Ray Noble's famous band. Today, it is considered a standard in the field of popular music. It is now more than 75 years since Glenn Miller first succeeded with the Orchestra. Except for a few years following the disappearance of his flight during the war, Glenn's orchestra and music have been heard around the world continuously since 1938.
Co-Sponsored by KCWY-13 & Rocky Mountain Power. Partial funding is from the Wyoming Community Foundation – Casper Area, Natrona County School District No. 1, and the Wyoming Arts Council through the National Endowment for the Arts and the Wyoming State Legislature.
---
Glenn Miller Orchestra Dinner and Dance
Brought to you by ArtCore and the Friends of the Wyoming Veterans Museum
The Friends of the Wyoming Veterans Museum have teamed up with ArtCore to bring you dinner at the Ramkota followed by the Glenn Miller Orchestra on Thursday February 24, 2022.
Social Hour 5:00 pm, Dinner with Special Program by SFC Shane Vincent 6:00 and the Orchestra 7:30 pm
Tickets for Dinner and Dance are $50 per person, or $400 for a table of 8. (One of the Orchestra Members will join you for dinner!)
Proceeds benefit the Friends of the Wyoming Veterans Museum and ArtCore. Please join us for an evening of fellowship, wonderful food, a special presentation, music and dancing.
Tickets for Dinner and Glenn Miller Dance are available through Becky Steensland (307) 259-3350 or Joe MacGuire (307) 333-3653.