Jan 20, 2022
7:30 PM
The Lyric, with Cash Bar
230 W Yellowstone Hwy, Casper WY 82601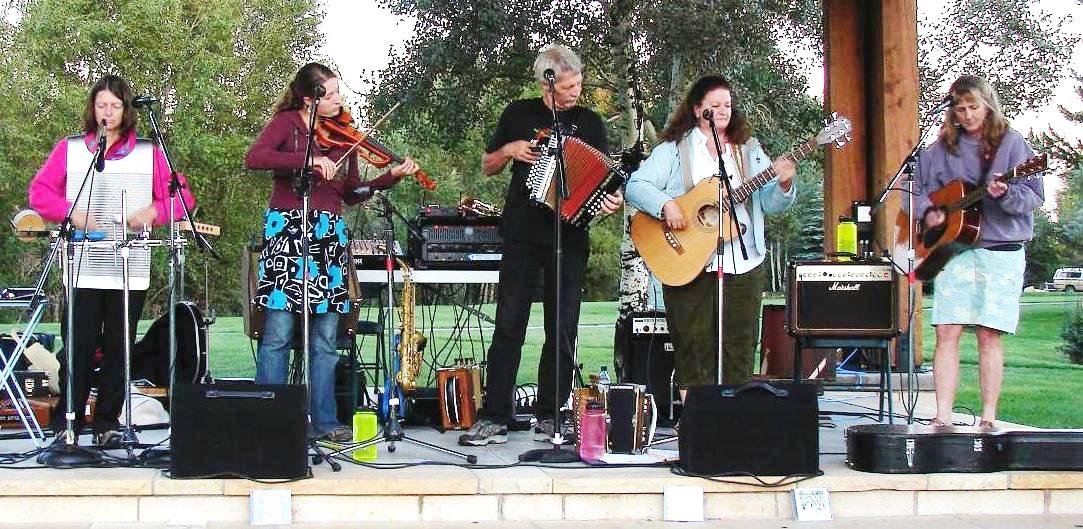 The Fireants play dance musics of the Americas. This includes the Basque music of their home in Wyoming as well songs reflecting the musics that come from the interactions—sometimes cordial and sometimes forced—between the peoples who call the Americas home. For them, music is both respite and inspiration—politics without ideology and religion without doctrine. It's also deep pleasure—they play because it makes them happy and hope that their playing can bring happiness to others.
The Fireants have produced three albums—Bury My Clothes, Ants on Ice, and It's Hot (About Three Weeks a Year). These recordings include Cajun and Creole two steps and waltzes from Louisiana; conjunto polkas from Texas; boleros and a huapango from Mexico; cumbias from Texas, Mexico, and Colombia; swing tunes from the radio; calypsos from Trinidad; and a universal homage to mashed potatoes.
As individuals or as a group, The Fireants have performed at the Wyoming Governor's Arts Awards, the Festival of American Fiddle Tunes, the Smithsonian National Folklife Festival, the National Cowboy Poetry Gathering, and the Encuentro de Dos Tradiciones. The Fireants are Cindy Baker, bass; Caitlin Belem, fiddle, saxophone, and guitar; Margo Brown, percussion and piano; Courtney Caplan, guitar; and David Romtvedt, button accordions and trumpet. Everyone sings.