Oct 13, 2022
7:30 PM
The Lyric, with Cash Bar
230 W Yellowstone Hwy, Casper WY 82601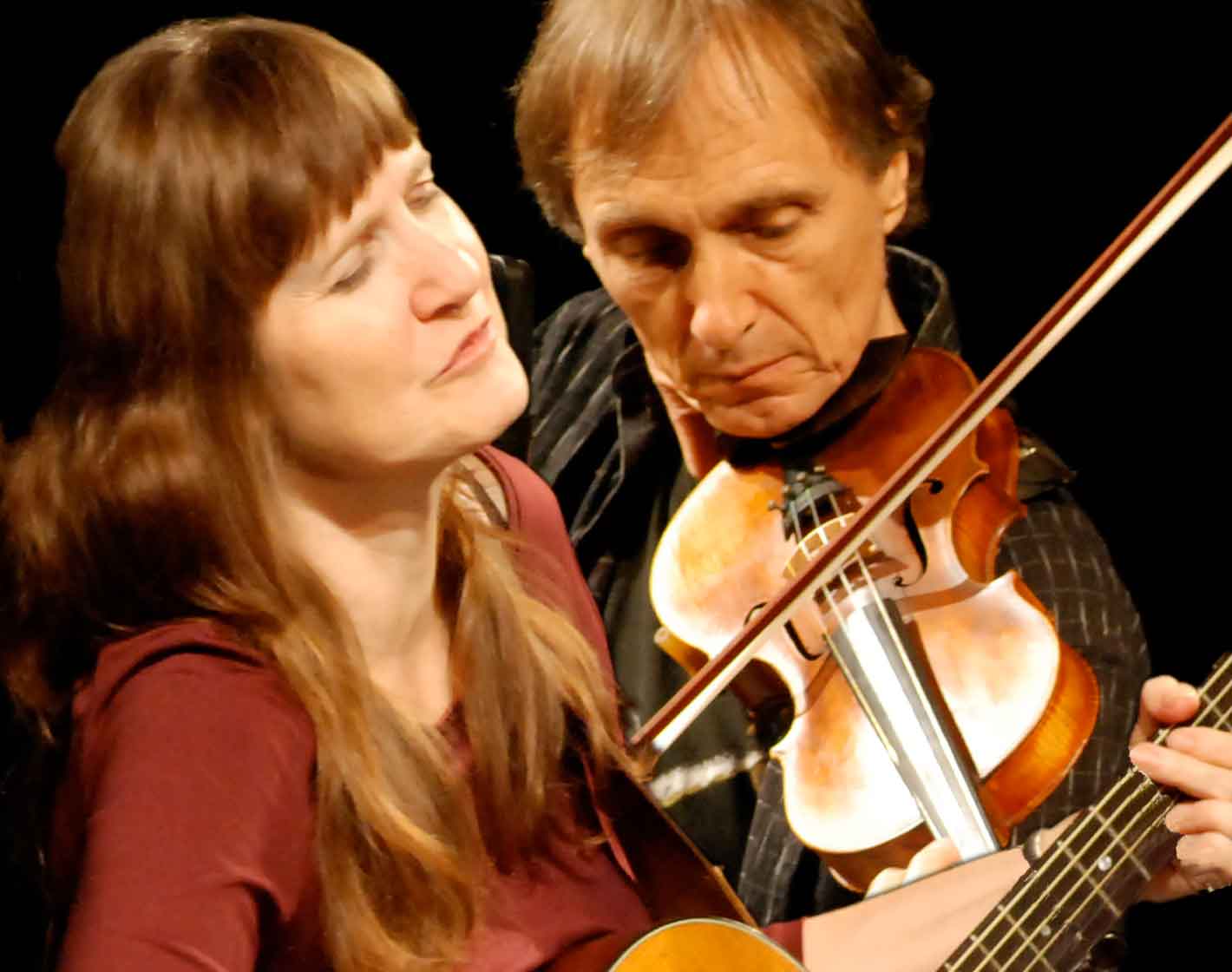 National Public Radio favorites Al and Emily Cantrell cast a magical spell with their airy, joyful acoustic songs. Emily uses her voice as an instrument on soaring vocals like a country Joni Mitchell, while Al plays off her Martin guitar with spirited fiddling and a dazzling mandolin technique–his music weaves through her words as if the two were locked in an intuitive dance. The duo puts a pop spin on acoustic folk and bluegrass music, with occasional detours into Celtic, western swing and traditional American tunes. 
The Cantrells have been featured on Mountain Stage, Riders Radio Theater, Folk Sampler, E-Town and River City Folk, as well as numerous other nationally-syndicated radio programs. Their five critically acclaimed albums are on radio playlists worldwide and include the talents of Bela Fleck, Jerry Douglas, Tim O'Brien and Riders in the Sky (performing July 22, see page 9). Robert Redford hand-picked them to play old-time music on-screen in his hit movie A River Runs Through It. 
Emily was born in Tennessee and Al grew up in Washington state. "She sings like an angel, he plays like the devil." –Nashville TENNESSEAN
Co-sponsored by the Bon Agency/Des & Carrie Bennion Family and Townsquare Media Casper. Partial funding is from Natrona County School District No. 1, the Wyoming Community Foundation – Casper Area, and the Wyoming Arts Council through the National Endowment for the Arts and the Wyoming State Legislature.