Oct 24, 2021 • 4:0 PM
Terry Rasmussen and Friends: A Place in Time
Oct 24, 2021
4:0 PM
The Lyric, with Cash Bar
230 W Yellowstone Hwy, Casper WY 82601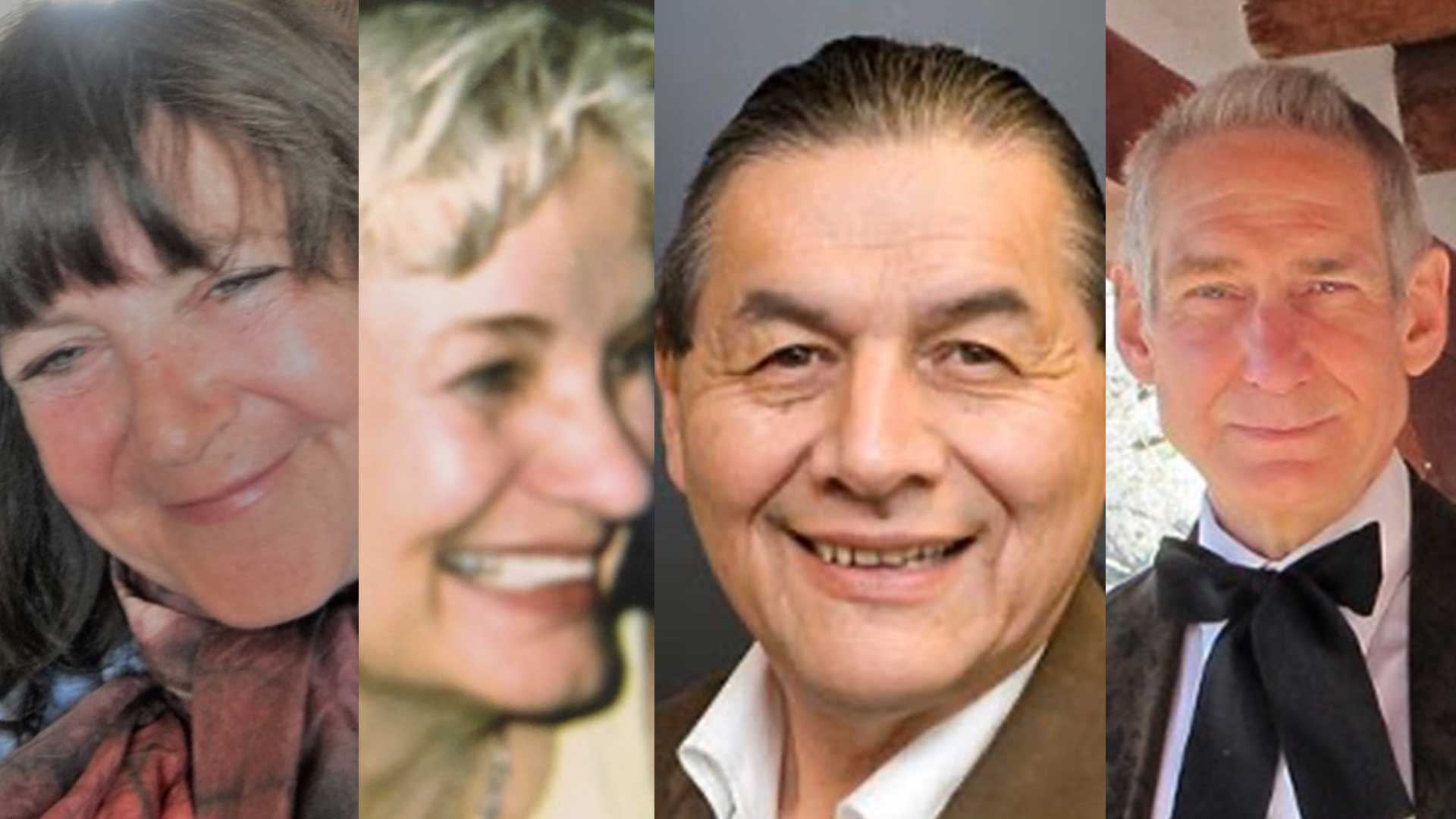 Terry Rasmussen moved to Casper in 1992 to teach classes in composition, poetry, fiction, nature writing, and women's literature at Casper College. She also directed many Casper College and ARTCORE literary conferences and served as faculty sponsor for Expression magazine. Terry's poetry and nonfiction has appeared in various journals, such as North American Review and Greater Yellowstone: Inside and Out, and anthologies, including Wyoming Fence Lines (ed. David Romtvedt) and Stories of the Wild (ed. Susan Marsh).
Claudette Ortiz Franzoy is a former Casper Star Tribune award winning columnist and Letters Editor who planned to retire when she resettled in Hatch, New Mexico. When the Las Cruces Sun news editor asked, "who in the world lives in Hatch?" Claudette's responses appear in her book Common Ground. As Claudette so keenly acknowledges, "once we know a person's story, there is a part of us that [of necessity] loves them on some level."
Joseph Marshall III grew up on the Rosebud Sioux Indian Reservation in South Dakota and is an enrolled member of the Sicangu Lakota tribe. His works include The Journey of Crazy Horse, The Lakota Way, and Hundred in the Hand, and several of his titles have been translated. Michael Wright, executive in charge of production for the Turner Network Television and Dreamworks television miniseries Into the West, states, "When we began our search for consultants, we found Joe Marshall, a poet, a storyteller, and an educator who led us through challenging terrain with great patience and wisdom."
Growing up in Casper, Daniel Sandoval engaged early in musical theatre. His journalism career began at the Casper Star-Tribune, moving from the pressroom Letters Editor and writing nearly 200 installments of "A Look Back in Time." He also worked in broadcast news at K2 Radio and was mayor of Casper in 2016. His novel, Sacha Rescues Earth, looks to the future with hope.