Aug 8, 2022 • 7:30 PM
Music + Poetry: John May & Heath McAteer + Chad Hanson
Aug 8, 2022
7:30 PM
The Bluebird at the Historic Cheese Barrel
544 S. Center St., Casper, WY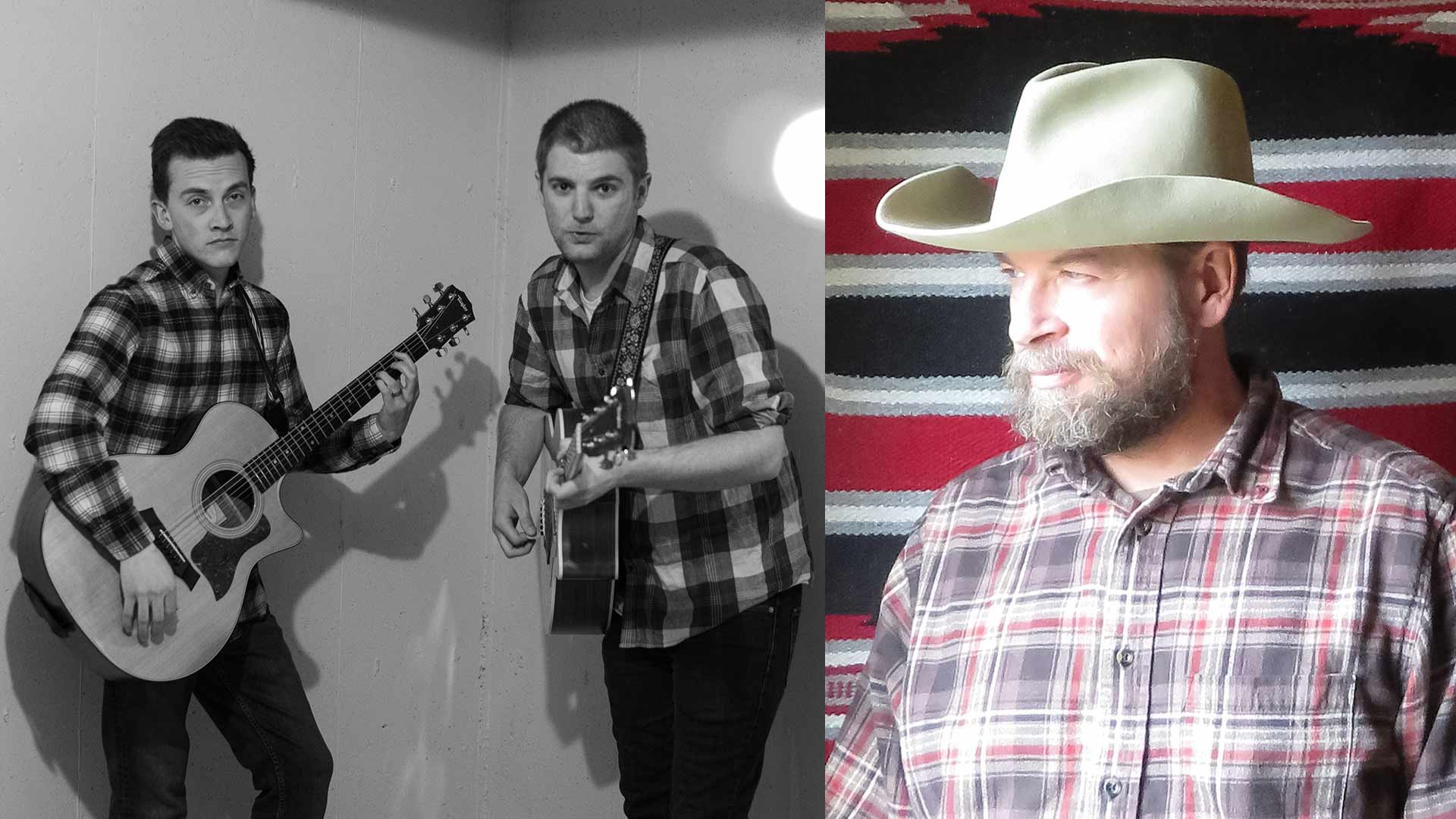 JOHN MAY & HEATH MCATEER
John May and Heath McAteer are an acoustic songwriting duo based in Wyoming. Their similar interests in music and songwriting drew them together in the college choir. John and Heath grew up in Casper and have a profound love of the outdoors, which can be heard in the music they perform. Songs about the mountains and the human condition, portrayed by harmonizing vocals and guitar duets, illustrate images of two country kids grappling with the best and the worst parts of life. Just two Wyoming boys and two guitars.
CHAD HANSON
Chad Hanson serves as a member of the faculty in Sociology and Religion at Casper College. He is also the author of several books, including In a Land of Awe: Finding Reverence in the Search for Wild Horses, and the forthcoming collection of poems, Miss American Sky. His recent awards include the Meadowhawk Prize in Poetry, and a creative writing fellowship from the Wyoming Arts Council, made possible through funding from the National Endowment for the Arts. For more information, visit chadhanson.org.
Refreshments will be for sale from 6:45–7:30 pm and at intermission.