Jul 26, 2021 • 7:30 PM
Music and Poetry: Eun Seon Kim + Barbara Smith
Jul 26, 2021
7:30 PM
The Bluebird at the Historic Cheese Barrel
544 S. Center St., Casper, WY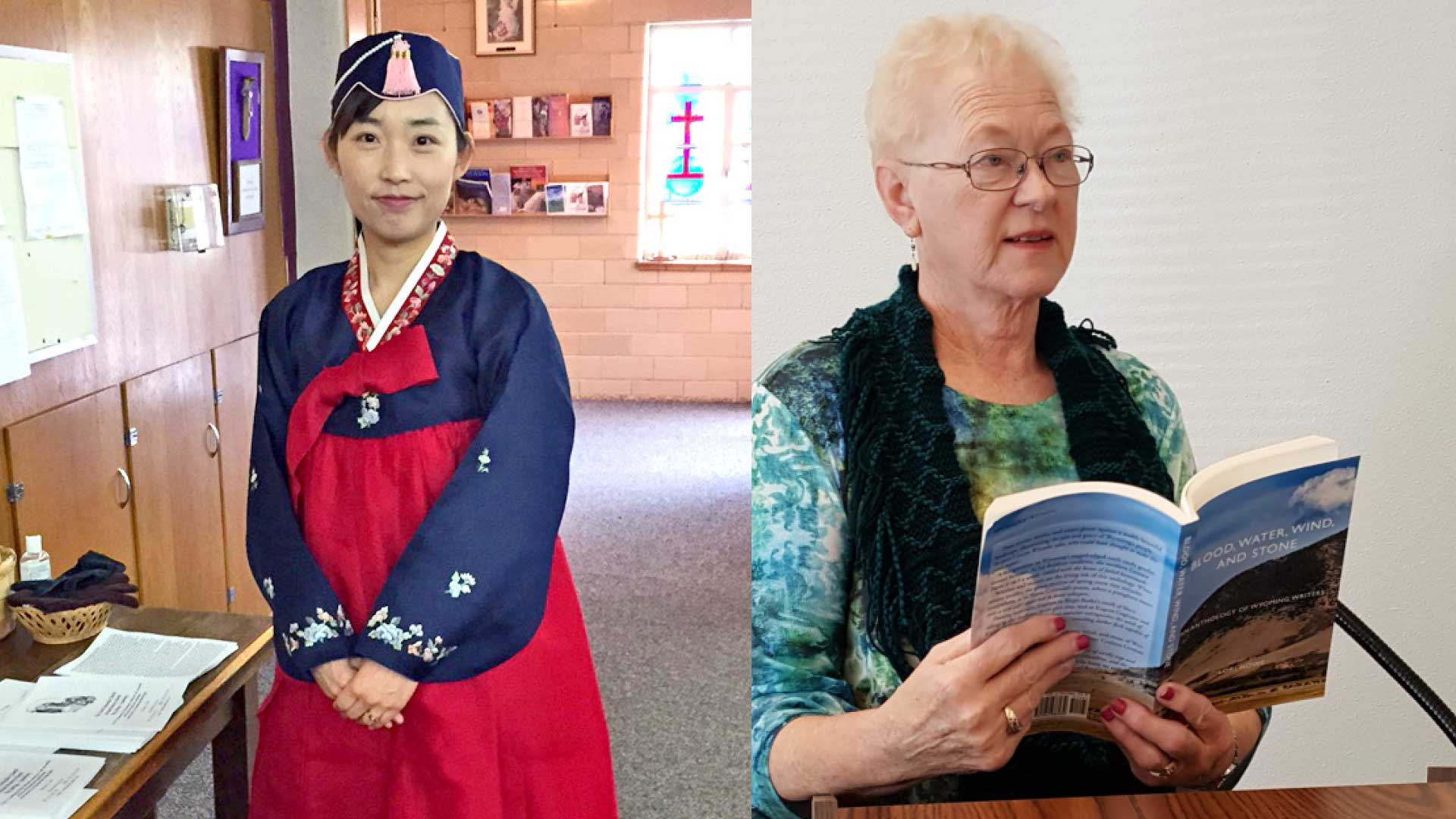 EUN SEON KIM
Eun Seon Kim is from South Korea. When she was 10 years old, she began playing the piano in churches. She was a leader of a vocal ensemble at Cheongju Girls High School in South Korea. In 2001, she graduated from Methodist Theological University in Seoul with a B.A. in Christian Education. Eun Seon is a CNA at the Wyoming Medical Center and a pre-nursing and music student at Casper College. She is an accompanist for musical theater and performed in the musical "Bright Star" in April, 2021 at Casper College. Occasionally, Eun Seon shares her talents at the First United Methodist Church, where her husband is the Associate Pastor. Her plan is to contribute her musical gifts to the Casper College and surrounding community that have given her the opportunity to expand her potential and lead to new possibilities.
BARBARA SMITH
Barbara M. Smith has been published in collections such as The Last Best Place, Wyoming Fence Lines, Deep West, Leaning Into the Wind, Woven on the Wind, Crazy Woman Creek, Ucross: the 1st Ten Years, Letters from Wyoming, Drive, He Said, and most recently, the Wyoming anthology, Blood, Water, Wind, and Stone. She received the Neltje Blanchan award for nature writing in 2008, the Wyoming Governor's Arts Award in 2006, the Wyoming Arts Council Literary Fellowship in 1990, and a residency at Ucross. Smith taught English and creative writing at WWCC in Rock Springs, WY, retiring in 2008. She lives in Rock Springs and currently teaches memoir writing for the college.
Co-sponsored by The Casper Journal . Partial funding is from the Wyoming Community Foundation – Casper Area.
Refreshments will be served from 6:45 – 7:30 p.m. and at intermission.