Aug 9, 2021 • 7:30 PM
Music and Poetry: Ana, Rachel & Friends + Huey Sandfort
Aug 9, 2021
7:30 PM
The Bluebird at the Historic Cheese Barrel
544 S. Center St., Casper, WY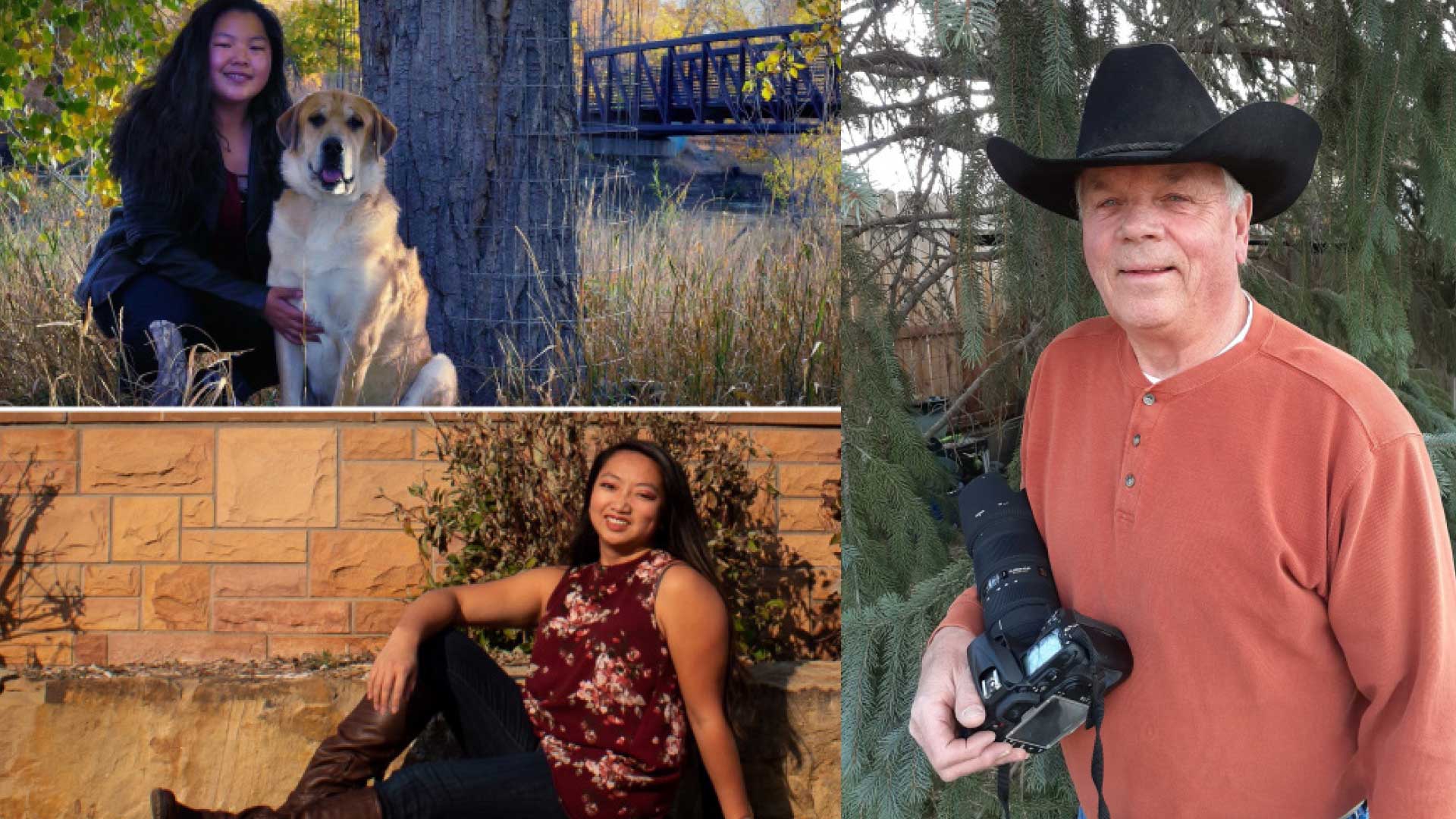 ANA, RACHEL & FRIENDS
From high speed fiddling to schmaltzy waltzes, Ana Rachel and Friends bring a fun blend of old time fiddling and bluegrass music.
Ana Merchant began classical violin at age 5 and Rachel Merchant began studying at 5, but has been performing with Ana since she could walk. Both became state fiddle champions of Wyoming in each of their age divisions, and both were concertmasters in All-State Orchestra.
In December of 2020, Ana graduated with a Bachelor of Arts, Music. She is studying Occupational Therapy at Casper College and owns a private violin studio. Rachel was principal 2nd violin in the All-National Orchestra. She just graduated high school and will start at Casper College in Pre-Medicine.
Kim Merchant plays banjo and guitar. As a retired school teacher, his favorite hobby is finding gigs for the family around town. He has also engaged both girls in living history around Wyoming. His love for bluegrass is what created the family band.
HUEY SANDFORT
Huey Sandfort is an experienced man with quite a story to tell, which begins and resonates with his childhood growing up on the BB Brooks Ranch southeast of Casper, Wyoming. He lived there for ten years before moving into town, but continued to be part of the ranch for the majority of his life. Sandfort served in the military during the Vietnam War for four years. When he came back to the US he spent some time in college, served as a policeman for 26 years, became a safety manager for the Knife River Corporation, then worked for H.M. Kleinhammer until his passing. But in all of this time Huey's loves and passions have always taken him back to the ranch, where his deepest experiences take place.
Co-sponsored by The Casper Journal . Partial funding is from the Wyoming Community Foundation – Casper Area.
Refreshments will be served from 6:45 – 7:30 p.m. and at intermission.