Jan 27, 2024 • 7:30 PM
Music and Magic: The Cory McDaniel Duo and Byron Grey
Jan 27, 2024
7:30 PM
Frontier Brewing Company
150 W. 2nd St., Casper WY 82601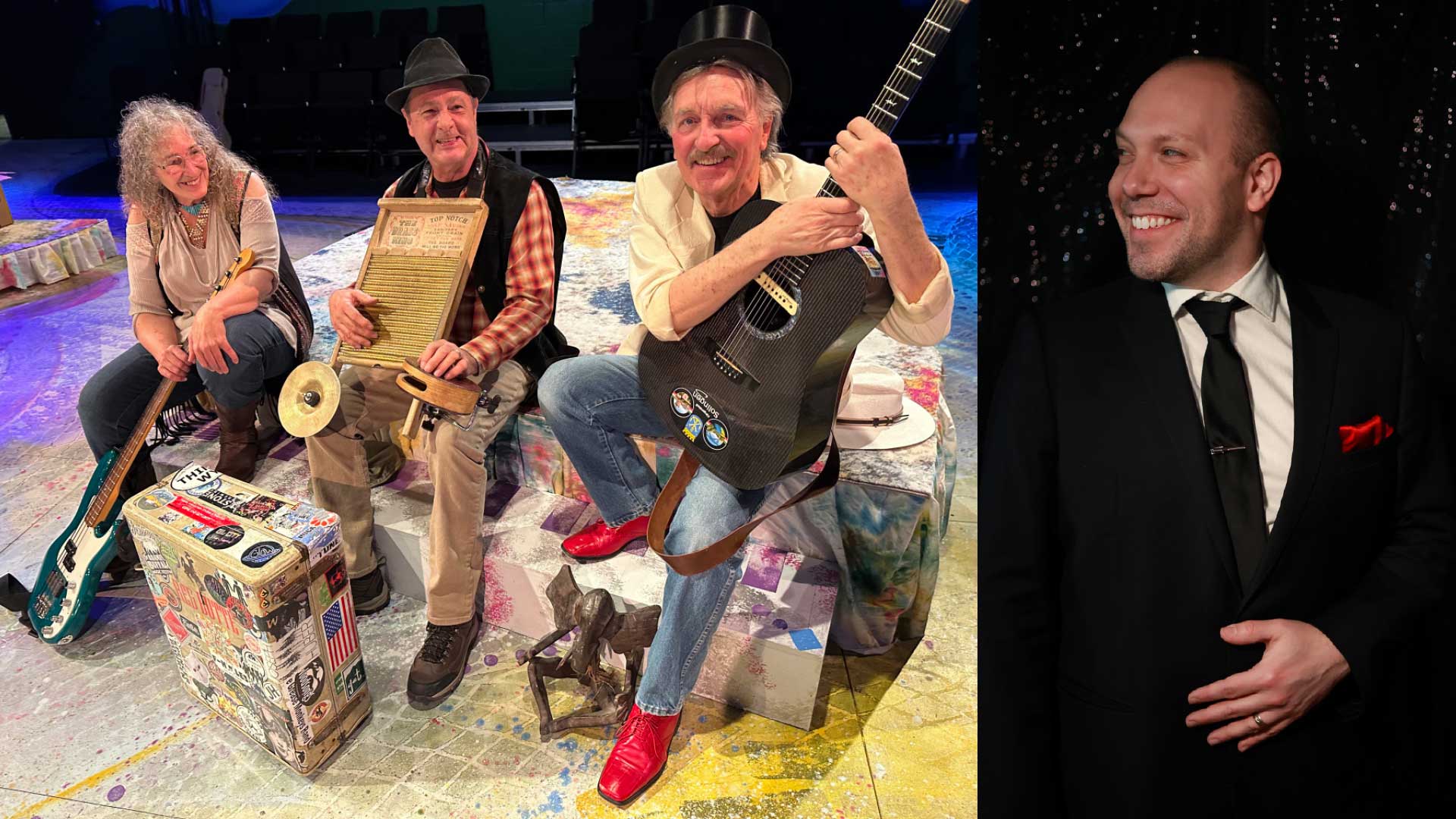 Music and Magic weaves the music of the Cory McDaniel Duo (Wyoming's only three-piece duo) through an evening of the magical and mystical sleight of hand of Wyoming magician Byron Grey.
A couple of years ago vocalist and guitarist Cory McDaniel, bassist and vocalist Amy Gieske, and percussionist Dale Krasovetz (who plays everything from a 1930s Samsonite suitcase to an old Ford brake drum), approached Byron with the idea of joining forces for this show. To their pleasure, Byron did not disappear in a puff of smoke, but instead smiled a Cheshire cat smile, pulled a list of magic tricks out of his hat, and the four of them got to work crafting a different kind of show.
Music and Magic has something for all ages: from carefully crafted songs and great musicianship, to head-scratching and surprising "how'd he do that anyhow" moments.  We hope you enjoy it!
Learn more at corypmcdaniel.com and wyomingmagician.com.