Mar 6, 2023
7:30 PM
Highland Park Community Church
5725 Highland Dr, Casper, WY 82609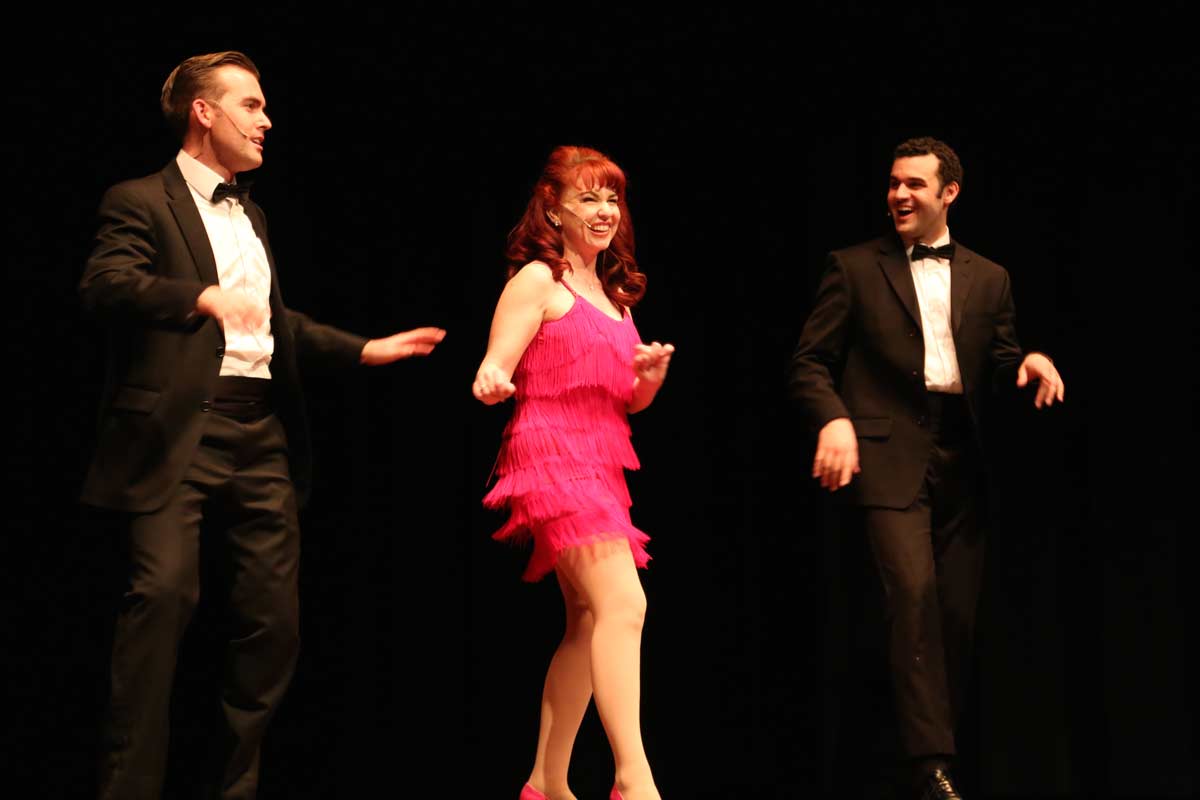 Like turning the AM dial on your transistor radio…Kit and the Kats sing and dance their way through the days of early Rock and Roll.  36 hits from the late 50s-early 60s, plus fun retro reels. 
Backed by a 4-piece band, the two cool Kats vie for the affection of singer Laura Ellis, taking you on a spin with tunes by Jerry Lee Lewis, Chuck Berry, The Beatles, Buddy Holly, The Shirelles, Sam Cooke and many more. Harmony, humor, and musical hijinks – turn back the clock to the days of teen idols, petticoats, and the songs we love, with Kit and the Kats. You'll be dancing in your seats!
Rock and Roll Music, Peggy Sue, the Twist, Mama Said, Johnny Angel, Teenager in Love, Great Balls of Fire, Poison Ivy, Cupid, And Then He Kissed Me… Songs bringing back memories of that first dance, first kiss, first love – and maybe a wedding down the line? 
Laura Ellis is known for her beautiful voice, her vintage vocal styling, and her sparkling stage presence. Alan Paul from The Manhattan Transfer says, "Laura Ellis has an exceptional talent. Her voice … makes one feel like she is singing only to them."  Musical theater pros round out the lively cast.
Co-sponsored by the Rocky Mountain Power Foundation, KCWY-13 and Townsquare Media Casper. Partial funding is from Natrona County School District No. 1, the Wyoming Community Foundation – Casper Area, and the Wyoming Arts Council through the National Endowment for the Arts and the Wyoming State Legislature.