Jan 27, 2022 • 7:30 PM
Japan Arts Day: Kuniko Yamamoto + Taiko with Toni & Lance – FREE SHOW!
Jan 27, 2022
7:30 PM
Restoration Church
411 S Walsh Dr, Casper, WY 82609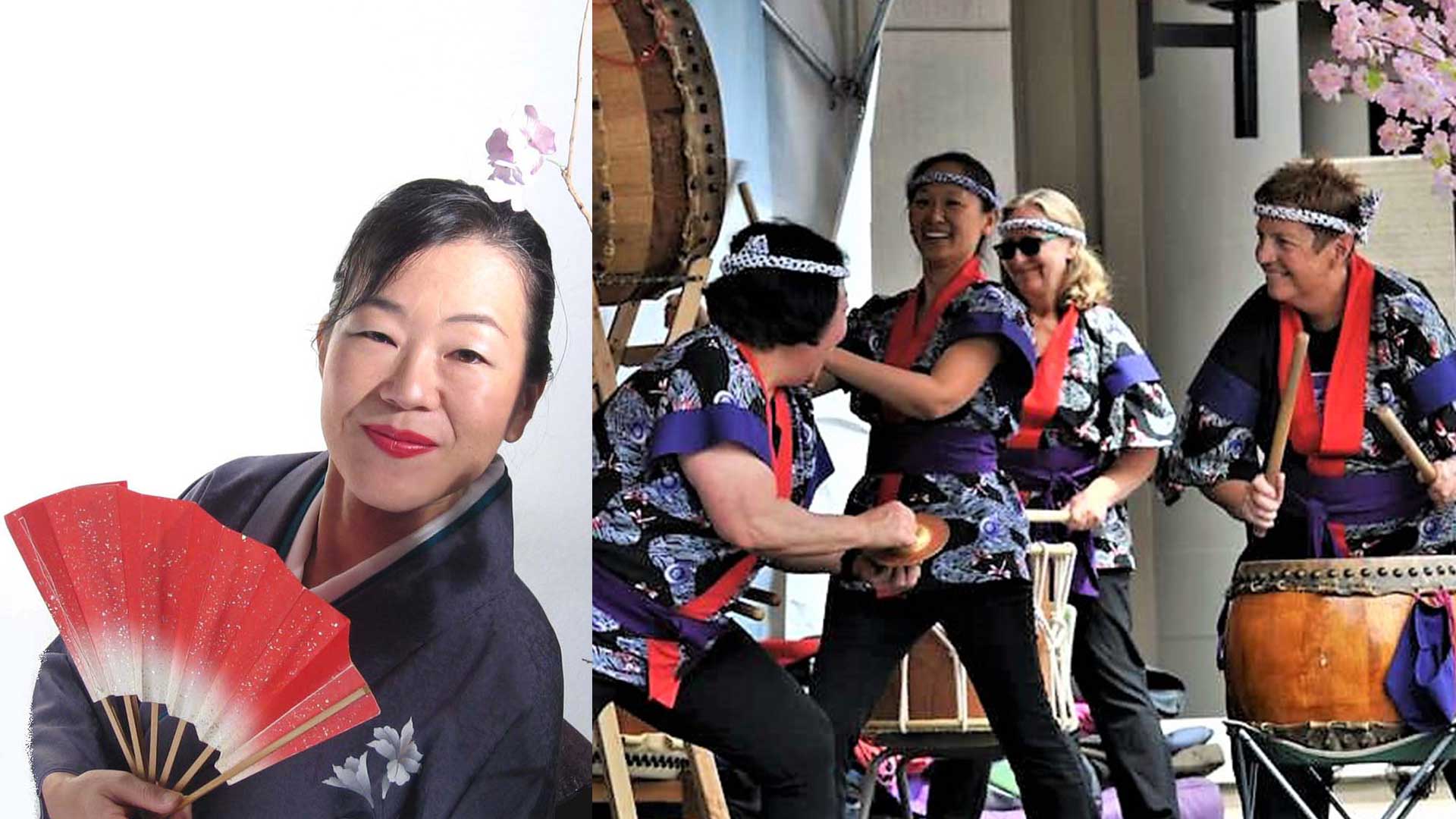 Trained in dance and traditional arts in her native Osaka, Japan, Kuniko has lived in Florida since 1992. She has received national exposure performing Japanese Storytelling at the Silk Road International Exposition in 1985. She has presented her programs throughout the United States and is recognized by the Florida, South Carolina, and North Carolina of Arts Council since 2000. A passionate origami folder, Kuniko received the Tempo Award from Origami USA in 2007. Kuniko has performed in such venues as The Kennedy Center (Washington DC); Disney Epcot Japanese Pavilion; Seattle's International Children's Festival/ Giant Magnet; International Children's Festival in Canada; National Storytelling Festival; LA Music Center/Performing Arts Center of Los Angeles County.
Taiko is not just a musical instrument, but a vital part the Japanese culture. It has shaped the lives of soldiers, farmers, priests and villagers throughout the centuries – and still plays an important role in the Japanese culture today – not only in Japan, but across the globe. TAIKO with TONI & LANCE would like to share their passion for taiko, and they hope that it will reach your heart and soul, and connect all who hear the thunderous rumble intermingled with bamboo flute and hand percussion. With traditional Japanese folksongs and contemporary compositions, they bring the festival sound of Japan to you!
Co-Sponsored by the Bon Agency Insurance & KCWY-13. Partial funding is from the Wyoming Community Foundation – Casper Area and Natrona County School District No. 1.