Jan 26, 2023
7:30 PM
Restoration Church
411 S Walsh Dr, Casper, WY 82609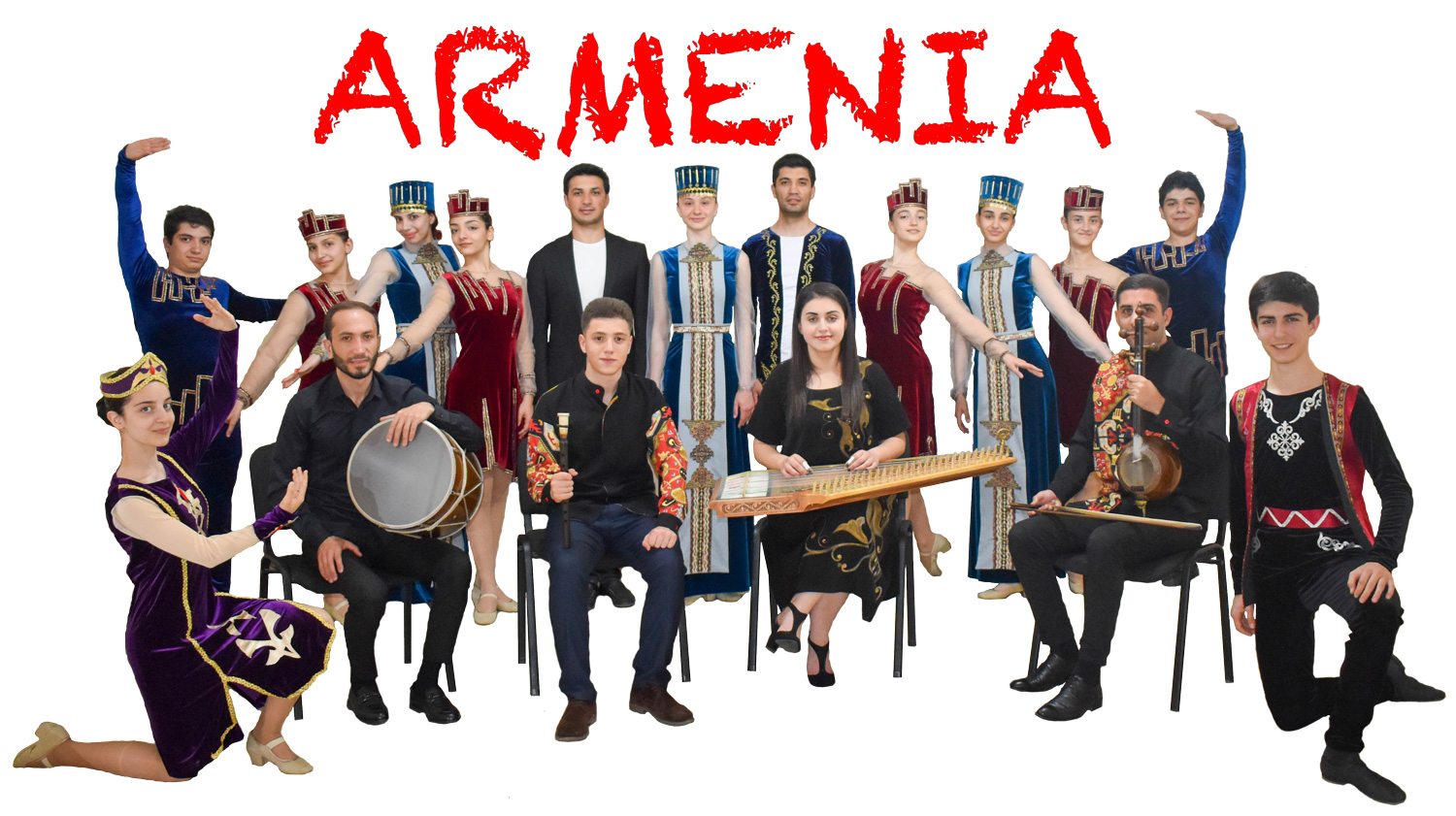 From the far reaches of Armenia, Golden Gates will perform elaborate lyrical suites and pulsating dances of foot-stomping ferocity, bringing to life a taste of their culture in a whirlwind of colorful costumes and exotic sounds.
The company offers audiences an entertaining and authentic glimpse into Armenian culture through music, song, and dance. The repertoire is centered around masterpieces of Armenia representing a diversity ranging from gently humorous songs, to elaborate lyrical suites, to pulsating dance numbers.
The program is broad and varied, with something to appeal to everyone, including audience participation though clapping and learning Armenian songs and words. Spiritual duduk (double-reed woodwind instrument), dynamic dhol (double-headed drum), unique qanun (Arabic stringed instrument), kamancheh (Persian bowed string instrument), traditional dances, and superb vocals combine for an exhilarating and educational performance for audiences of all ages.
Co-sponsored by the Bon Agency/Des & Carrie Bennion Family and KUYO. Partial funding is from Natrona County School District No. 1, the Wyoming Community Foundation – Casper Area, and the Wyoming Arts Council through the National Endowment for the Arts and the Wyoming State Legislature.