Nov 4, 2021 • 7:30 PM
Golden Bough: Travelin' Tunes – The Best of American Folk
Nov 4, 2021
7:30 PM
Restoration Church
411 S Walsh Dr, Casper, WY 82609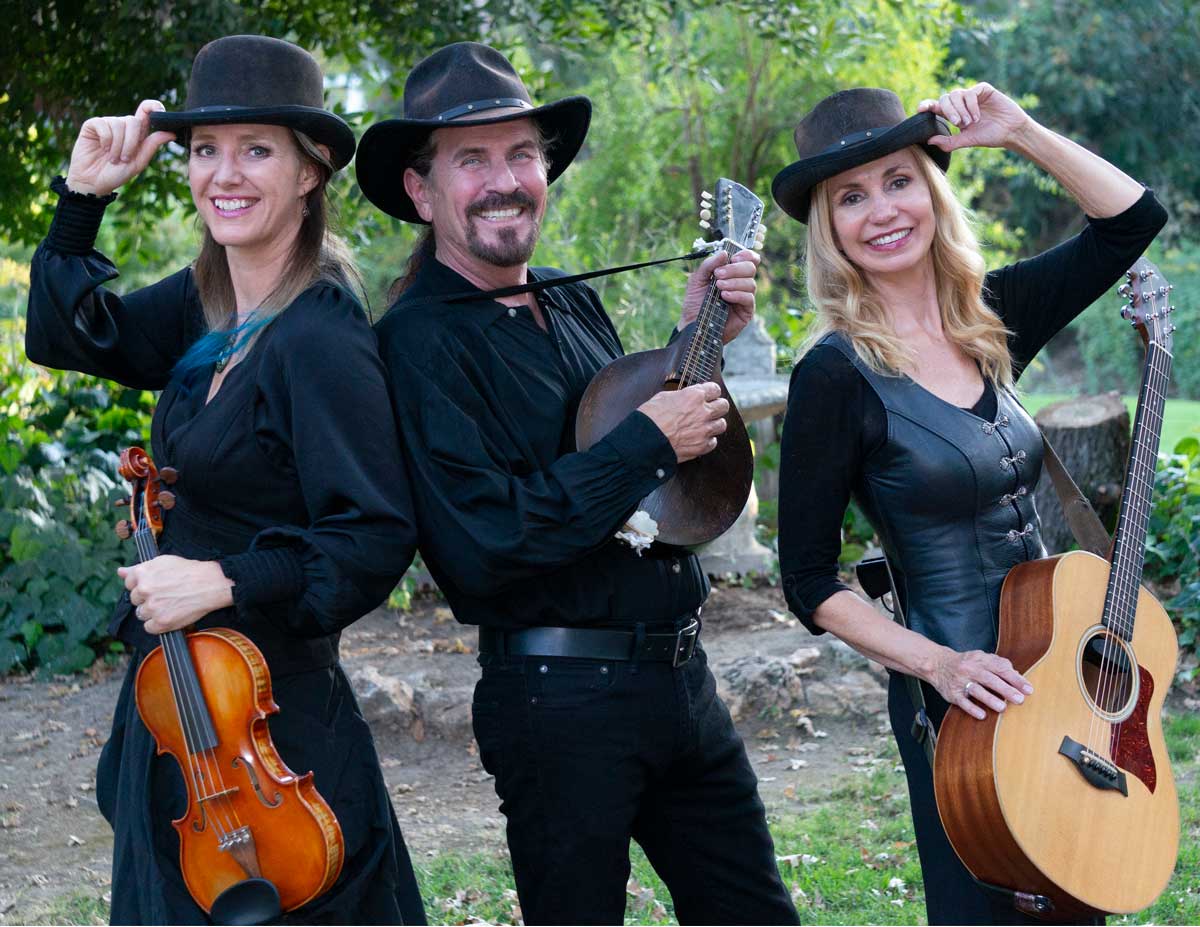 Returning to Artcore and celebrating 40 years of international touring, the acclaimed Golden Bough trio moves across America with a new show, Travelin' Tunes – The Best of American Folk.  
Spanning the American continent, Golden Bough links traditional songs with more recent favorites of the American Folk Revival from the '50s and '60s. From riding the railways to leaving on that jet plane, Golden Bough brings you the songs America loves.  
Known for their Celtic concerts, Golden Bough musicians, Margie Butler, Paul Espinoza, and Kathy Sierra, bring you a new sound – music of our American folk heritage. Blending their expert musicianship on an array of instruments, with pristine vocal harmonies and an occasional yarn, Golden Bough will have you clapping your hands, tapping your toes, and singing along!  
Golden Bough's first European performances were in the streets and small folk clubs of Ireland, England, Scotland, Wales, Germany, Holland and Switzerland in the early 80's. These simple beginnings soon led to major tours of European cities and a recording contract with a top European World Music label. To date they have released over 30 recordings.
Co-Sponsored by The Bon Agency Insurance. Partial funding is from the Wyoming Community Foundation – Casper Area and Natrona County School District No. 1.