Oct 27, 2023
7:30 PM
The Lyric, with Cash Bar
230 W Yellowstone Hwy, Casper WY 82601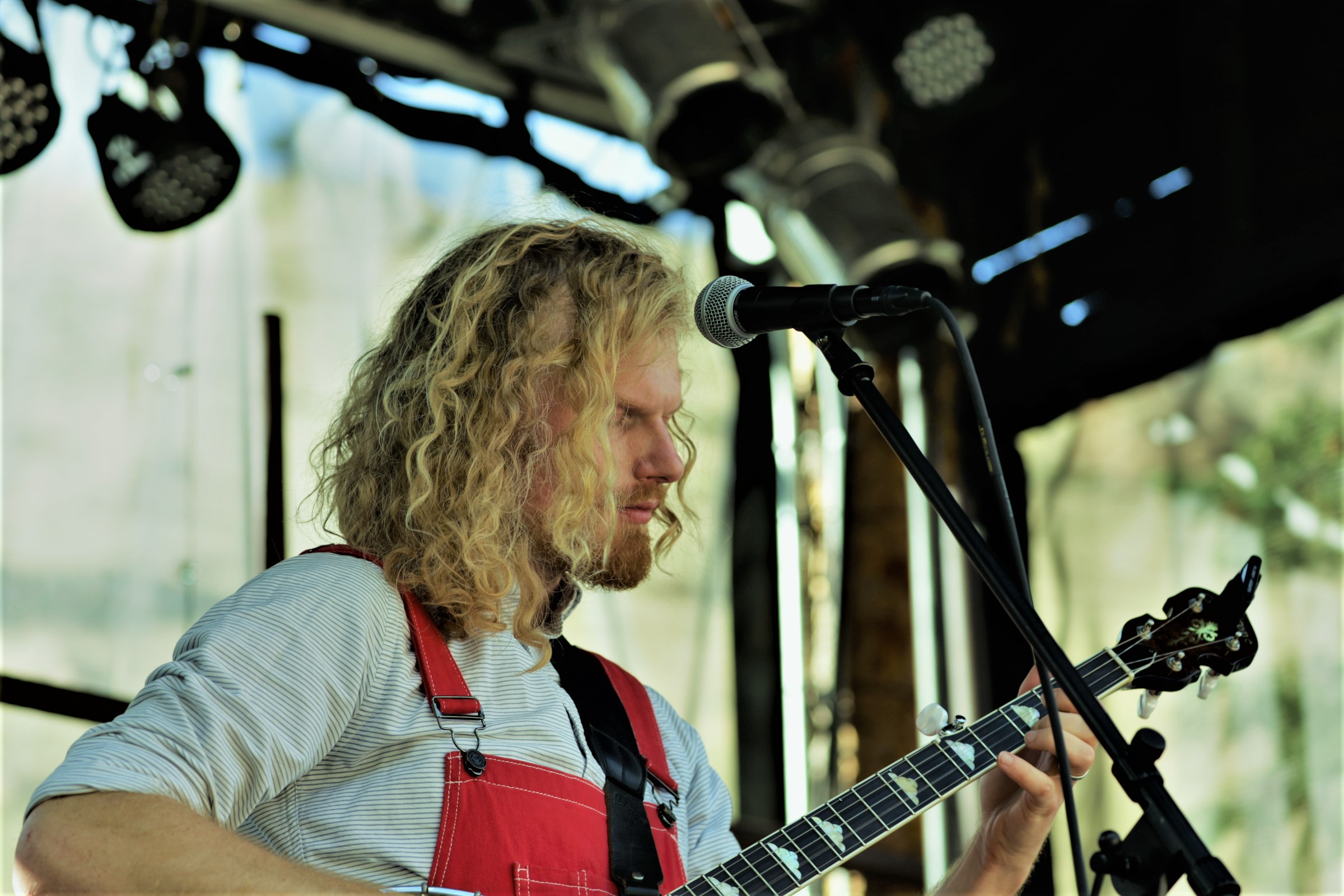 Crispy Watkins was raised in the hills of East Tennessee, formed by fiddle tunes, Delta Blues, and Knoxville's scruffy Americana. Crispy's first album was self-recorded and produced in the mountains of North Carolina, clearly displaying his love of Bob Dylan and the American Folk traditions. Subsequent releases have invoked the jugband, blues, and stringband sounds of early folk recordings. Crispy's latest music draws on these influences while creating something wholly new, more sophisticated and carefully crafted, with cello parts weaving between banjo, guitar and vocals.
Rhythmic and inviting, Crispy's tunes come up from the rivers and mountains to strike at deep questions and heart-yearnings that dance between mind, body, and soul connections, confronting pain and seeking healing. Dubbed "ancestral folk," Crispy's brand of roots music has an ecological devotion and a mystic heart. The listener is sure to be captivated by the unique, expressive vocals and cinematically poetic sensibilities of Crispy's songs. Crispy has been based in Fort Collins since 2014. Cellist Daniel Zamzow will be joining Crispy for this performance.
Co-Sponsored by Town Square Media.
Partial funding is from the Wyoming Community Foundation – Casper Area, and the Wyoming Arts Council through the National Endowment for the Arts and the Wyoming Legislature.