Apr 19, 2022 • 7:30 PM
Colorado Children's Chorale
Apr 19, 2022
7:30 PM
Highland Park Community Church
5725 Highland Dr, Casper, WY 82609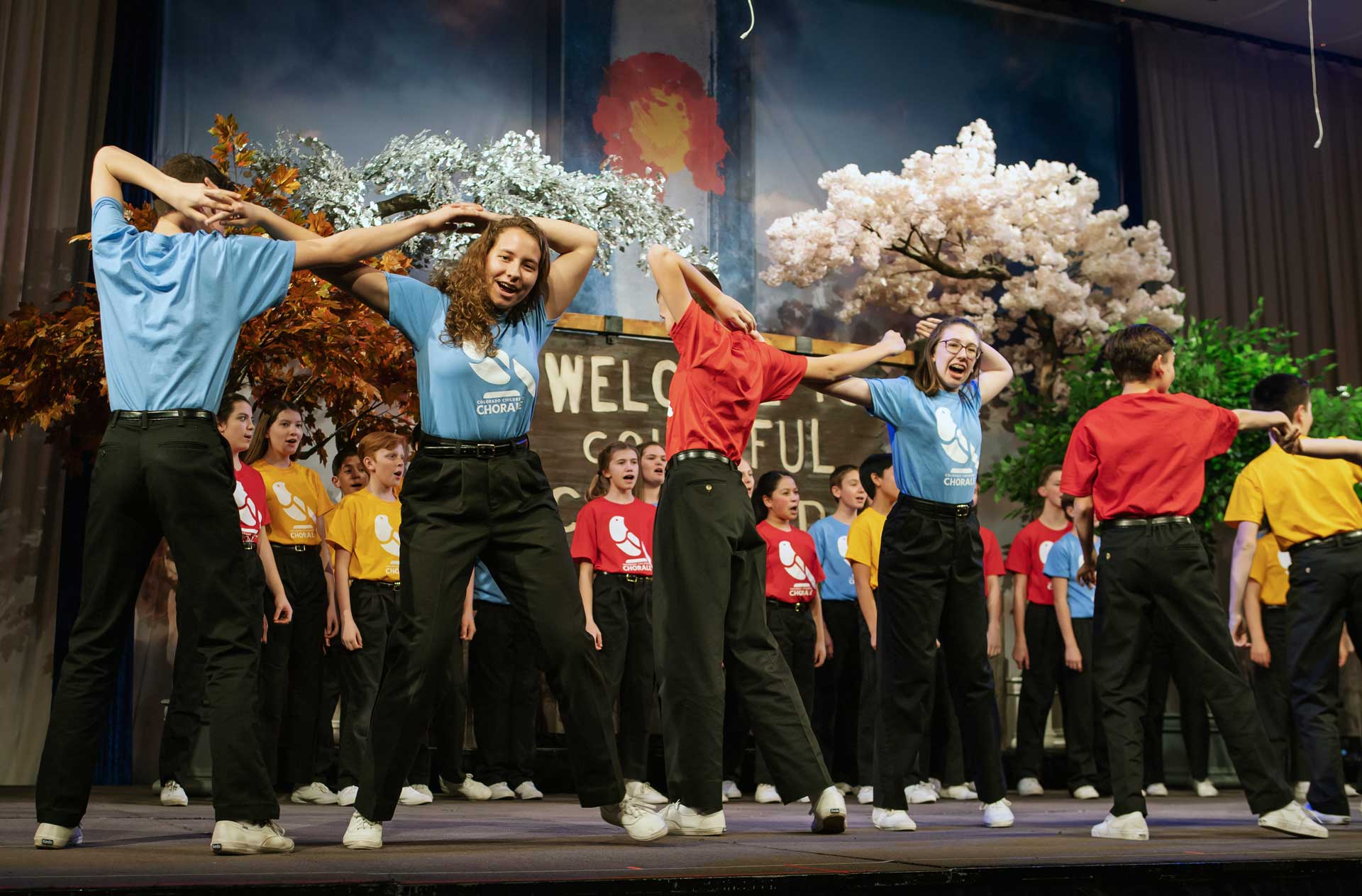 Since 1974, the award-winning Colorado Children's Chorale has brought its artistry and charm to audiences throughout the world. With a diverse repertoire ranging from fully staged opera and musical theater to standard choral compositions in classical, folk and popular traditions, the Chorale performs with an innovative stage presentation and a unique theatrical spirit.
Under the leadership of Artistic Director Emily Crile and Executive Director Meg Steitz, the Colorado Children's Chorale annually trains 500 members between the ages of 7 and 14 in seven choirs, including three non-auditioned community choirs. The Chorale regularly performs with the Colorado Symphony, Central City Opera, Opera Colorado, Colorado Ballet, and the Aspen Music Festival.
Tour Choir is the Chorale's top level performing choir with more than 20 performances each year. Members are in grades 6 to 8 and represent schools and neighborhoods from throughout the Denver metro area. For more information, visit ChildrensChorale.org.
The Colorado and Casper Children's Chorales will share an evening, and the Casper singers will open the concert.
Co-Sponsored by the Bon Agency Insurance, KCWY-13, KUYO, and Rocky Mountain Power. Partial funding is from the Wyoming Community Foundation – Casper Area and Natrona County School District No. 1.