Sep 15, 2022
7:30 PM
Kelly Walsh High School Auditorium
3500 E 12th St, Casper, WY 82609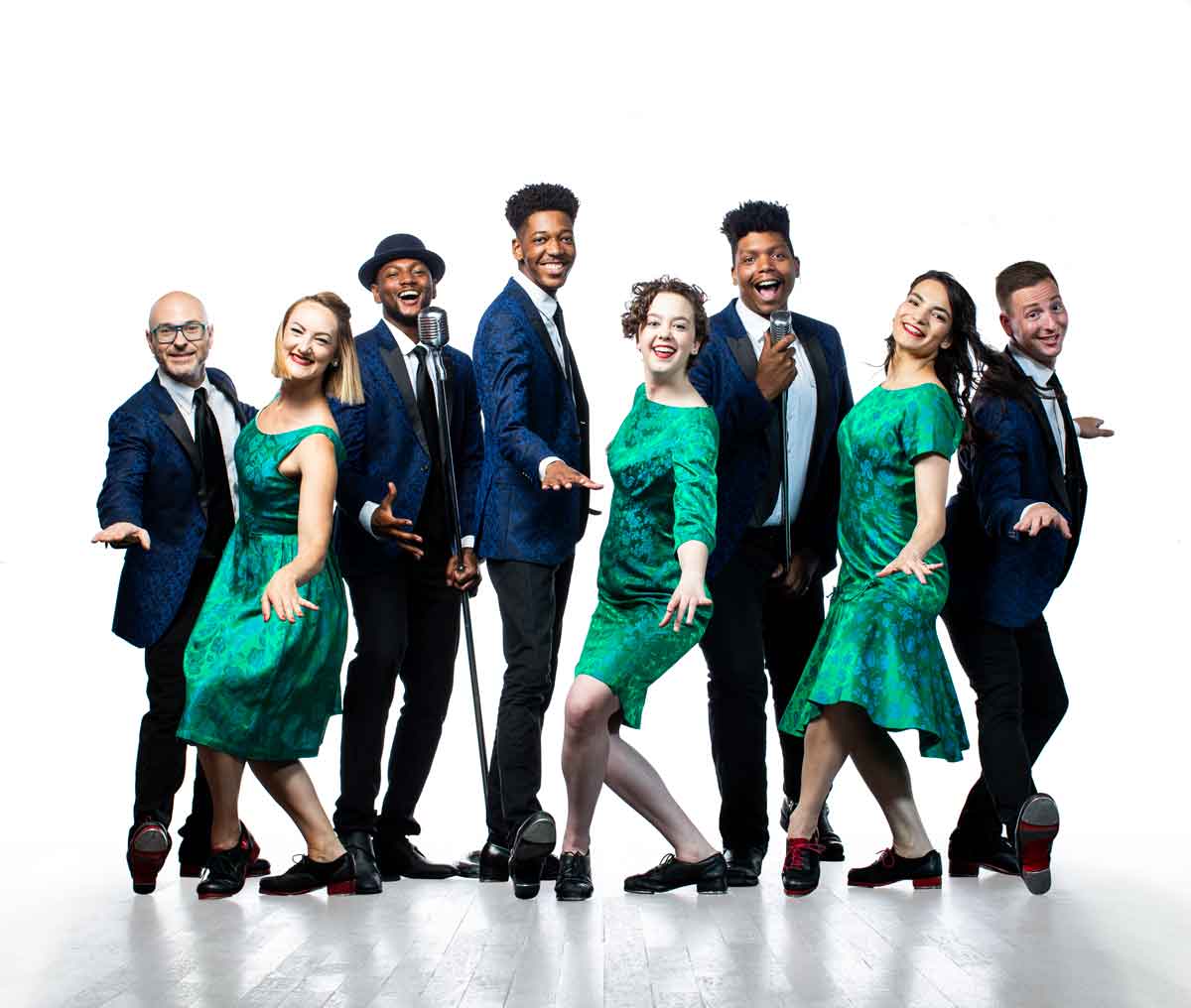 Chicago Tap Theatre is a vibrant dance company with a unique mission to preserve the quintessentially American dance form of tap and to take tap to the next level of creativity and innovation. The company stands apart from other dance companies by bridging the gap between tap and other forms of concert dance (jazz, ballet and modern) by adopting a conceptual, narrative (story based) and more emotional approach to its work. 
Chicago Tap Theatre performs exclusively with live music provided by some of Chicago's finest musicians, playing everything from Duke Ellington to David Bowie, and many artists in between. The company has performed the works of Buster Brown, Eddie Brown and Bill Evans, and regularly performs classic, universal tap pieces such as the BS Chorus and the Shim Sham. Chicago Tap Theatre has performed in traditional and non-traditional settings including the historic Green Mill, Jazz Dance World Festival, the New York Musical Theatre Festival and Lollapalooza.
Chicago Tap Theatre offers master classes and workshops. Artistic Director Mark Yonally is a sought-after master teacher in tap dance, improvisation, tap and jazz music history and music theory for dancers.
Co-sponsored by the Bon Agency/Des & Carrie Bennion Family, KCWY-13, KUYO and the Rocky Mountain Power Foundation. Partial funding is from Natrona County School District No. 1, the Wyoming Community Foundation – Casper Area, and the Wyoming Arts Council through the National Endowment for the Arts and the Wyoming State Legislature.