Feb 10, 2022 • 7:30 PM
CGT + MG3: California Guitar Trio + Montreal Guitar Trio
Feb 10, 2022
7:30 PM
Restoration Church
411 S Walsh Dr, Casper, WY 82609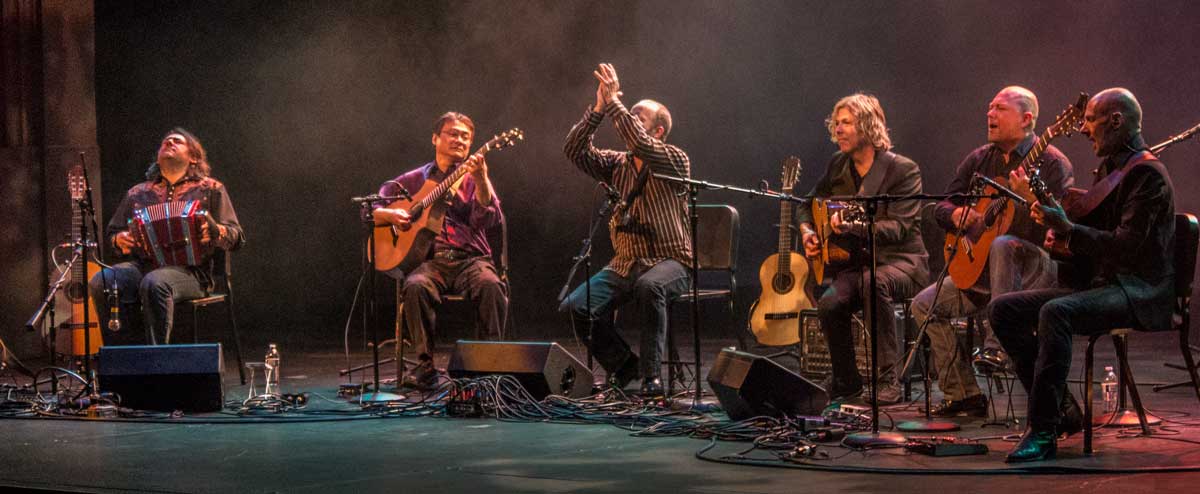 CGT + MG3 is California Guitar Trio and Montreal Guitar Trio: two diverse and virtuoso Trios, both critically acclaimed and prolific composers, arrangers and performers share the stage in one evening of combined 6 guitar performances! They have recorded two albums together and more than 15 albums combined.
CGT is celebrating their 25th Anniversary! Their performances are astounding with unparalleled diversity–The California Guitar Trio is Paul Richards from Los Angeles, Bert Lams from Belgium and Hideyo Moriya from Japan. Together, their technical wizardry is breathtaking, as is the wide range of instrumental music the group renders…from unique originals to dazzling, cleverly arranged interpretations of music from Queen, the Beatles, to Bach, Beethoven, and the Venture's "surf guitar" music. It's their signature to continually surprise the audience with the repertoire.
MG3 is described by the CBC as the "hottest" guitar ensemble in Canada, MG3 has quickly established itself as a force to be reckoned with. For over 20 years, the trio's virtuosity, rigour, creativity and impressive stage presence have been winning over audiences around the world.  Sébastien Dufour, Glenn Lévesque and Marc Morin have given hundreds of concerts across North America, Europe, New Zealand and Australia.
Co-Sponsored by the Bon Agency Insurance & KCWY-13. Partial funding is from the Wyoming Community Foundation – Casper Area and Natrona County School District No. 1.