Nov 18, 2021
7:30 PM
Restoration Church
411 S Walsh Dr, Casper, WY 82609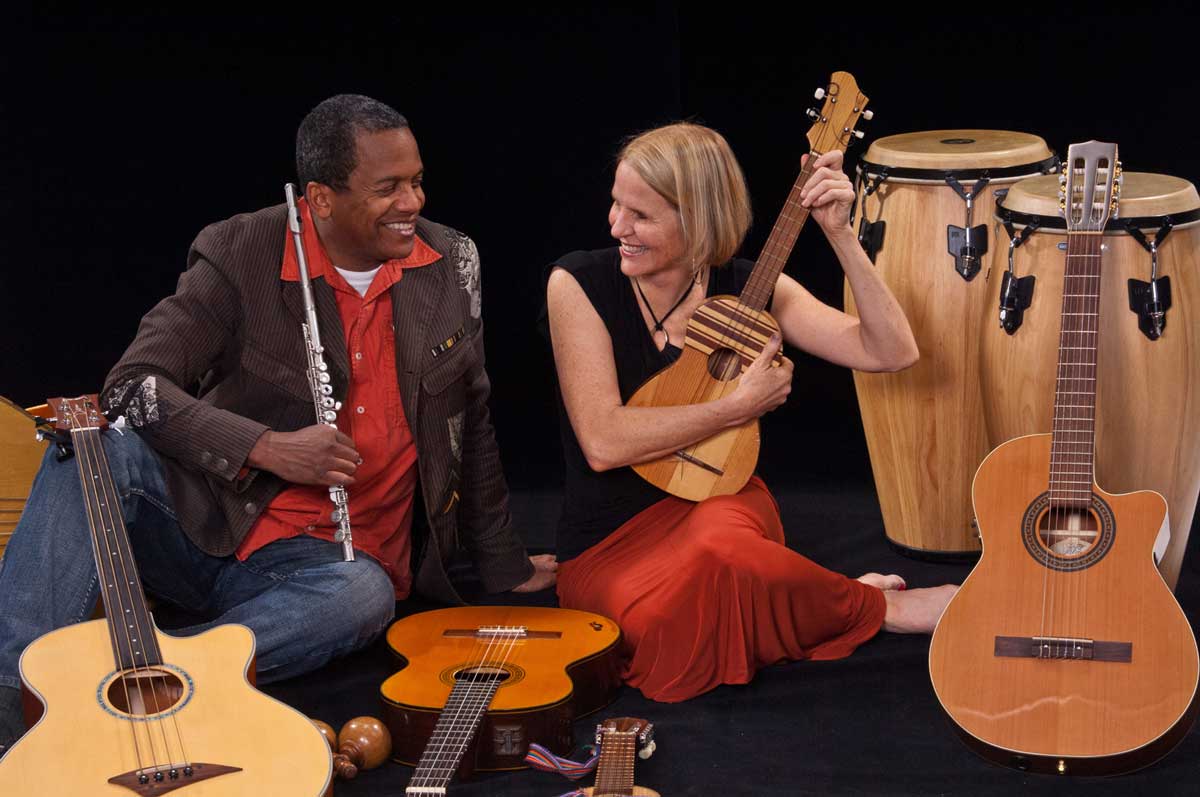 Calle Sur is what happens when you combine man and woman, Black and White, urban and rural. Seeing Calle Sur is living proof that the terms "Hispanic" and "Latino" can't be summarized.
Ed East is Panamanian. His upbringing in Panama City meant noise, hustle, bustle, and those chaotic smells and sights so characteristic of any Third World metropolis. It also meant a fierce need for individuality and lots of musical innovation and creativity, as expressed in the work of his compatriot, Rubén Blades.
Karin Stein brings to the music of Calle Sur the perspective of her rural upbringing. She grew up as a cowgirl on a remote ranch in the eastern Llanos or plains of Colombia with no electricity and only a small transistor radio from which she gleaned tidbits of an outer world.
This duo has charisma, it has class, and it has talent to boot. One minute, Ed's drumming makes you jump to your feet. The next, you sway to the samba he plays on his guitar. Karin strums a mean 6/8 beat on her Venezuelan cuatro, then effortlessly switches to Bolivian panpipes. Ed's versatile expressions take you from guajira and jazz to bossa nova and salsa tunes. And when they sing one of their boleros together, the perfect blend of their harmonies will likely give you goosebumps.
Co-Sponsored by the Nicolaysen Art Museum & KCWY-13 . Partial funding is from the Wyoming Community Foundation – Casper Area and Natrona County School District No. 1.
There will also be a special storytelling workshop Wed., Nov. 17, 4:30 p.m. at The NIC.