Oct 5, 2021 • 7:30 PM
Bar J Wranglers: Farewell Performance
Oct 5, 2021
7:30 PM
Highland Park Community Church
5725 Highland Dr, Casper, WY 82609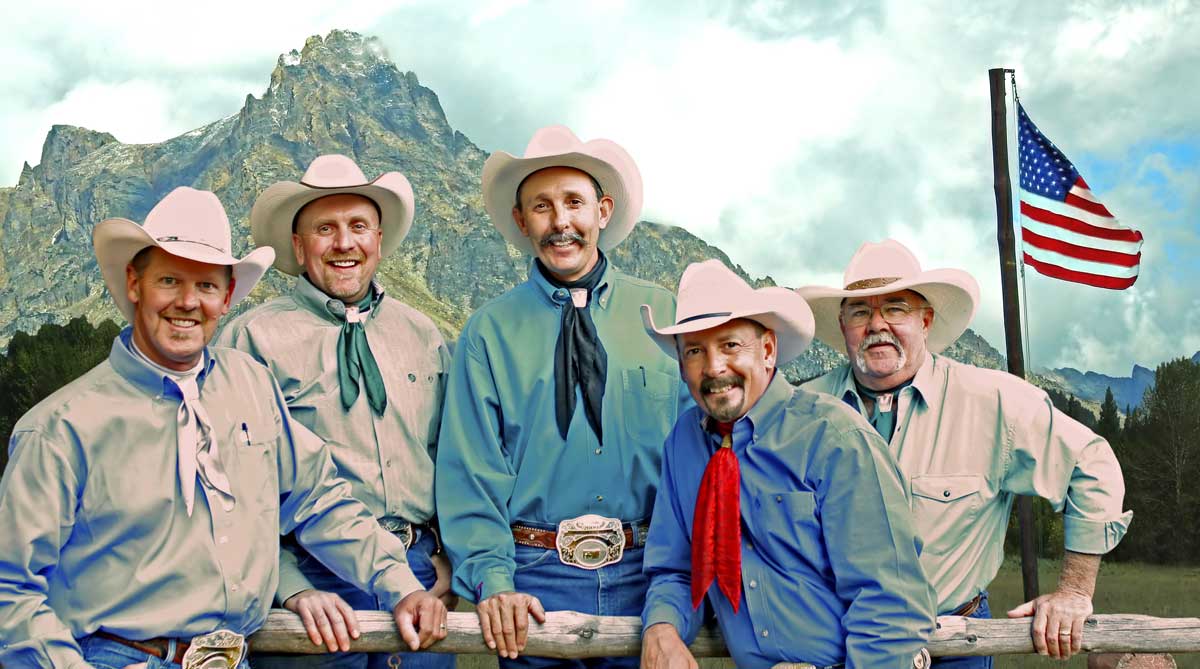 The Bar J Wranglers will close their Jackson Hole Chuckwagon on Labor Day 2021 and will retire at the end of the year. ARTCORE is glad to get to present them one last time. We and our audiences will miss their western harmonies straight from the range, cowboy stories and jokes that have had us laughing in the aisles, and leaving inspired. We wish them well!
In 1977, Babe Humphrey founded the Bar J Wranglers, and now his sons, Scott and Bryan have continued the family tradition, along with Tim Hodgson, Donnie Cook and Danny Rogers. The Bar J Wranglers have performed in Jackson Hole seven nights per week during the summer months, entertaining 700 people nightly at the acclaimed Bar J Chuckwagon. During their off-season, the Wranglers have performed all over the world, bringing their style of western music, close-knit harmony, outrageous comedy and remarkable musicianship to people of all ages and backgrounds. They have performed with many Western music legends such as Roy Rogers, Dale Evans and Randy Travis and have been featured on numerous television and radio programs.
Leave your cares behind, sit back and unwind while you spend some time with the Bar J Wranglers!
Sponsored by the Bon Agency Insurance, KCWY-13, KUYO, and Rocky Mountain Power. Partial funding is from the Wyoming Community Foundation – Casper Area.
https://www.youtube.com/watch?v=5k1vAnO_g8g